Terry Duncan | Acquiring, Engaging and Developing Employees: Our Competitive Advantage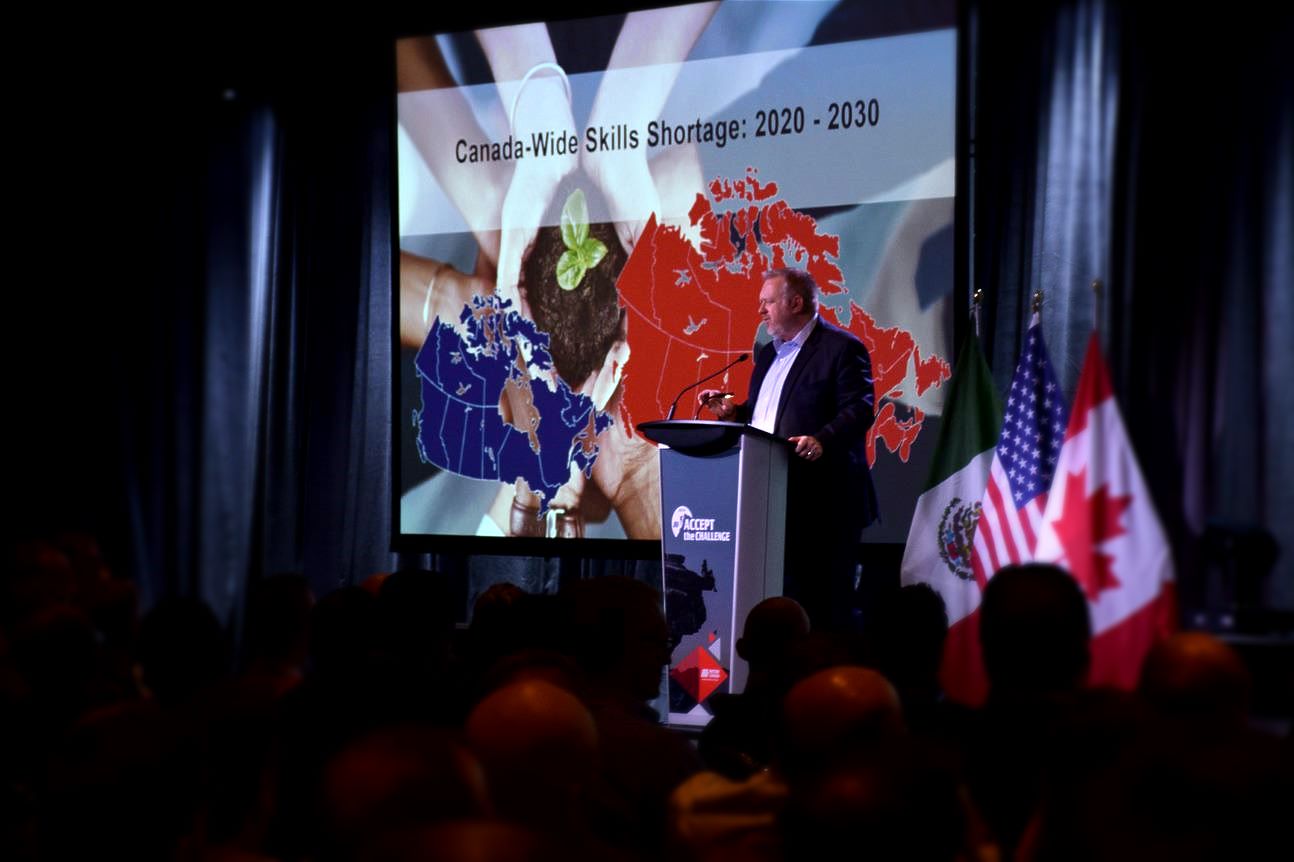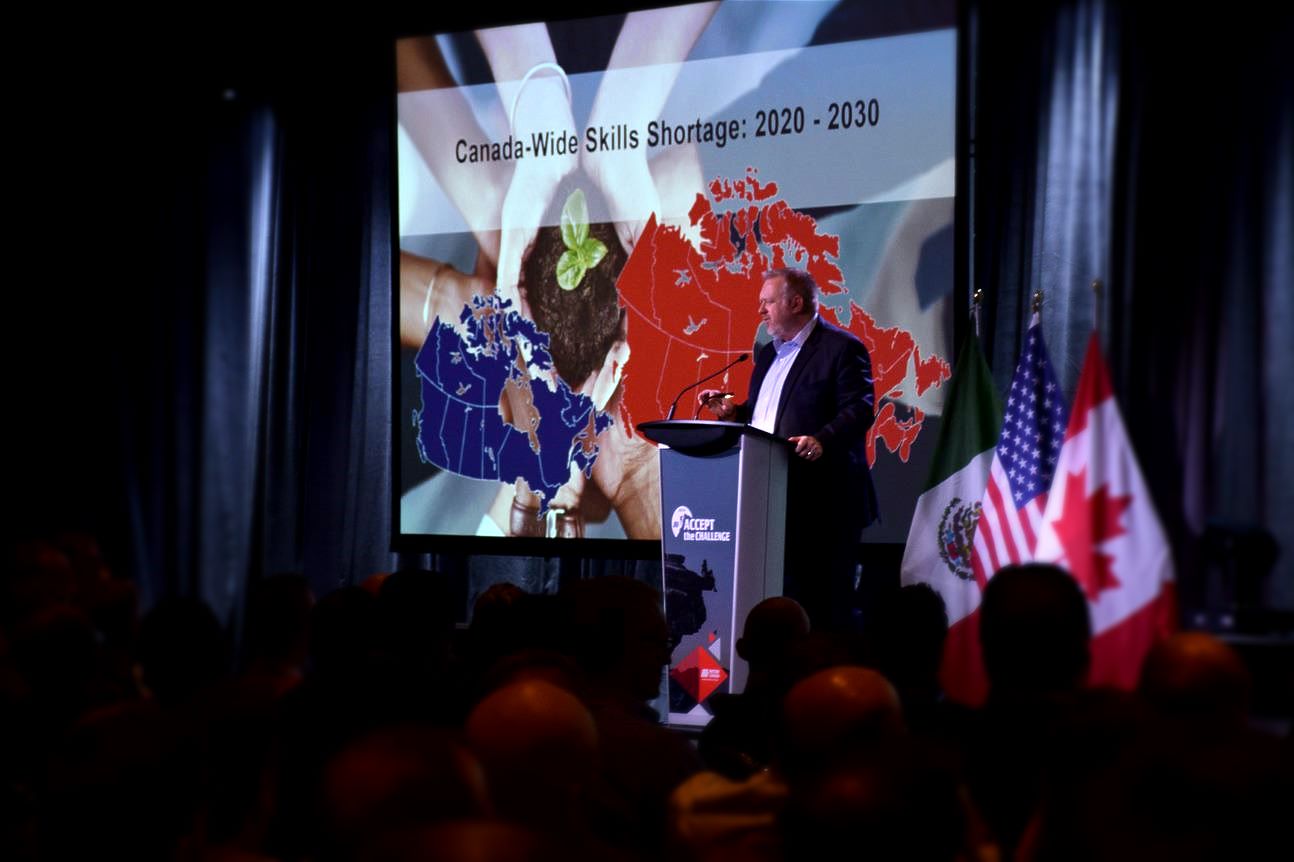 Canada is experiencing a war for talent, meaning there is an increasingly competitive landscape for recruiting and retaining talented employees. And according to many reports, studies and research – it's not slowing down. We're heading for a country-wide skills shortage that will reign in the 2020s and 2030s that we've not faced before. In fact, throughout the decade of the 2030s, Canada will be struggling to fill up to one million roles.
For Canadian companies that operate coast-to-coast like Motion Canada, this could spell disaster. However, we know we are poised to accept the challenge since we are always looking for and working on opportunities to be a first-rate employer. And our plan is simple: make Motion Canada a genuinely fantastic place to work and be the employer of choice by focusing on attracting and acquiring top talent, and engaging and developing our people.
Attracting and acquiring top talent
To make sure we attract and acquire top talent, we developed a Talent Brand to tell the story of what it's like to work at Motion Canada as told by actual Motion Canada employees. We share our be a partner stories on our website and our LinkedIn, Facebook and Twitter pages about our core values, our rewards offering, our employee-focused programs, our employee-led community work and our day-to-day culture so that we can attract candidates who will be a good cultural fit – candidates who want to be a partner with us.
Recruiting on social media is also crucial for finding the best people. The majority of job seekers and companies are now using social media to recruit, and with over four billion users worldwide, it's simply a recruiting tool we can't afford to ignore. But we know a personal touch goes a long way, too.
In-house recruiters
We're proud to say that we are the only company in our industry with an in-house recruiting team. Our team is always highly focused on our unique company needs and finding dynamite recruits who will help shape the future of our company. They also focus on making sure that the application process is a positive experience even if we don't hire the candidate because according to our research, approximately 65% of job seekers say that a poor candidate experience would make them less likely to purchase from that employer in the future. So, to us, all candidates who are potentially future employees are also potentially future suppliers or customers, and we treat them accordingly.
Engaging and developing our people
We know that engaged employees are happier and more productive, and that is why we engage our people by providing generous total rewards, including with flexible health benefits, matching retirement savings programs, meaningful compensation packages and people programs, like our Refer a Partner program that rewards employees for referring successful candidates and our Making a Difference program that rewards and recognizes employees for going above and beyond. And we know that engagement is not guesswork, so we also conduct regular employee engagement surveys to make sure we're on track (and we're pleased to report that 88% of our people are engaged)!
One area of engagement that really sets us apart from the competition is our learning culture. We believe that if our people are given the tools they need to adapt to our changing market and our customers' needs, we'll always be an industry leader and employer of choice. That's why we offer onboarding support, on-the-job learning, peer mentorships, custom classroom courses, online learning, supplier training and more. Every aspect of our learning and development offerings focus on increasing our employees' knowledge, competence and performance so that they feel supported, encouraged and empowered to deliver their best every day. And our people agree – according to our recent engagement survey results, 81% of our people believe we support their learning and development.
One simple, genuine action: listening.
We can develop and deliver the most complex and comprehensive campaign to win the war for talent, but what I truly believe it comes down to is one simple, genuine action: listening to people. Listen for what employees need to feel, know and do to be engaged, productive and successful, and the rest will follow. In this increasingly competitive landscape, our people are the key to our success. In every team, in every way.
Our people already make Motion Canada a genuinely fantastic place to work and an employer of choice. We're simply listening to them, and providing the support they need to thrive.
—
If you want to join a company that's always investing in its people, check out our job board and apply today to be a partner! And if you want to stay up to date on how we're driving industry forward, follow our LinkedIn, Facebook and Twitter pages!