Justin's Story – Warehouse Supervisor
Justin McAlpine, Warehouse Supervisor
Edmonton, AB
When did you start at Motion Canada? 2013
What do you like about working at Motion Canada?
I enjoy working at Motion because there are new challenges every day to learn from, and I use my learnings in both my work and personal life, so I look forward to these challenges – they make me a better person and better at what I do!
Do you consider one or more people at work as friends? How does this make your work life better?
I consider some of the people I work with as friends and that dynamic does help when we go out for drinks or some bowling because we get to know each other like family. This is really useful when I happen to nail a strike and rub it in like the big brother I am!
Plus it means we have a lot of fun on the job. One Halloween I dressed up to match my colleague Kevin and surprised him by wearing his "uniform" – shorts, an orange shirt and boots. I even shaved my head to really nail the look!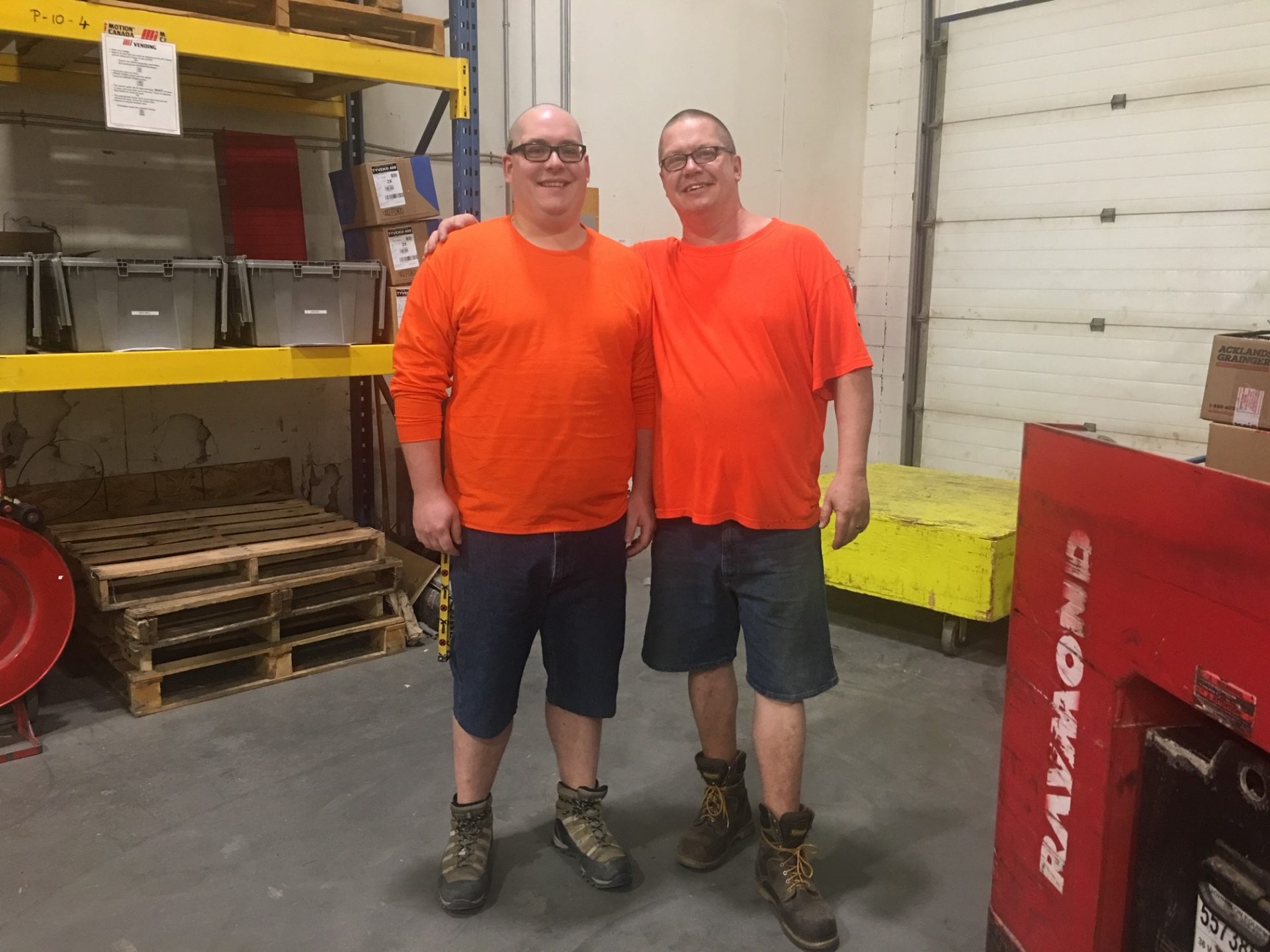 If you could travel anywhere in the world, where would you go and why?
If I could travel anywhere it would have to be Japan. I've always been fascinated with the culture and food so someday I hope to make this travel dream a reality!
Is there a fictional character you identify with or who is basically you?
I really identify with Jeffrey "The Dude" Lebowski as he faces any challenge head on, usually while being cool as a cucumber.
Are you an introvert or an extrovert?
I am definitely and introvert with extrovert tendencies.